Dr. Rolf Becker Modesto, VMD, Diplomate American College of Veterinary Surgeons – Large Animal
---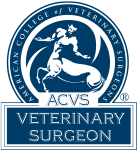 Veterinary Medicine Doctor (VMD): Pontificia Universidade Catolica do Parana – Brazil
Internship: University of Minnesota; Hagyard Equine Medical Institute
Residency: University of Minnesota
---
Dr. Rolf Becker Modesto was born in Sweden, but grew up on the island of Florianópolis in southern Brazil. He received his VMD from the School of Veterinary Medicine of the Pontificia Universidade Catolica do Parana and completed a surgical residency at UNESP-Botucatu in Brazil. With a desire to further his studies in the US he completed internships at Brazos Valley Equine Hospital, University of Minnesota and Hagyard Equine Medical Institute. He was also a 2 year research fellow working on drug and medical device development at the Comparative Orthopedic Research Laboratory (CORL) at the University of Pennsylvania-New Bolton Center.
Following his residency at the University of Minnesota he became board certified by the American College of Veterinary Surgeons in 2016. He practiced surgery and sports medicine in Texas until 2019 with a passion for career longevity in rodeo and sport horses.
In Dr. Modesto's spare time, he trains Brazilian Jiu-jitsu, snowboards and enjoys spending time with his wife Britt, daughters Brooke & Chloe, Great Dane Kiera and what seems to be their ever increasing number of horses.